Responses
Month
~2019~
Jan
45
Feb
40
Mar
44
Apr
24
May
34
Jun
16
Jul
Aug
Sep
Oct
Nov
Dec
Total
203
Past Responses
2018
585
2017
478
2016
463
2015
415
2014
442
2013
481
2012
466
2011
447
2010
630
2009
472
2008
523
Web Counters
Website Visitors
Since
July 16, 2008

Visitors Today
Jun 17, 2019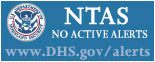 By Captain Michael Deniger
March 25, 2019
The Hope Valley Wyoming Fire District is actively seeking men and women willing to embark on the journey to becoming a volunteer firefighter. Our department responds to 450-600 emergency calls per year and this requires many trained personnel 24/7/365. We respond to fires, motor vehicle accidents, rescues, hazardous materials incidents and much more. No experience is necessary and training is provided.
We also have a junior firefighter program. This program is for both young men and women ages 14-17 year of age. The program provides firefighter training and gives them the ability to assist on scenes of incidents. Once they reach the age of 18, they have built up experience which helps advance them faster as a senior firefighter while giving back to the community throughout their teen years. This program also provides opportunity to obtain community service hours required for graduation.
If you are interested in seeing what we are all about, please message Phawkins@hvwfd.org or Mdeniger@hvwfd.org to set up a walk through of the station/tour or stop by the station at 996 Main Street in Hope Valley for an application
Please help us spread the word by sharing this page or our post on Facebook.