Responses
Month
~2017~
Jan
41
Feb
26
Mar
52
Apr
41
May
29
Jun
25
Jul
Aug
Sep
Oct
Nov
Dec
Total
214
Past Responses
2016
463
2015
415
2014
442
2013
481
2012
466
2011
447
2010
630
2009
472
2008
523
Web Counters
Website Visitors
Since
July 16, 2008

Visitors Today
Jun 26, 2017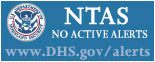 Volunteers Needed!!!
Stop by any Tuesday at 9am or 7pm to see what it means to be a Volunteer Firefighter!
Tractor Trailer Rollover Leads to an Extended Extrication

Member Phil Tretton, May 31

At 12:40 Wednesday afternoon The Hope Valley and Ashaway Fire Districts were dispatched to Interstate 95 south in the area of exit 1 for a reported tractor trailer accident. An Ashaway firefighter arrived on scene reporting a rolled over tractor trailer on the off ramp with heavy entrapment. Squad 400 arrived soon after, followed by Special Hazards 900 and Engines 912 and 414, with crews quickly putting ... (Full Story & Photos)

Memorial Day Parade!!!

Chief Justin Lee, May 23

The Hope Valley Memorial Day Parade will be this Sunday the 28th at 2pm. The Parade starts at Hope Valley Fire Station and will conclude at Billy Hill's Restaurant. The members of the Hope Valley-Wyoming Fire District would like to say thank you to all our Veterans who have served our country!... (Full Story & Photos)

Hydrant Flushing

Chief Justin Lee, May 23

Hope Valley-Wyoming Fire District will be flushing hydrants in both Richmond and Hopkinton on Tuesday, May 30th starting at 9am. All flushing will be completed by 1pm.

Why are hydrants flushed?

Periodically, you will see Fire District personnel releasing water from hydrants. Hydrant flushing is necessary to test the hydrants to make sure adequate flow and pressure is available. Flushing is also ... (Full Story & Photos)

HVWFD & AFD Extricate one on I-95

Member Phil Tretton, April 22

At 4:45 Saturday morning firefighters from the Hope Valley and Ashaway fire departments were dispatched to I-95 North between exits 1&2 for an MVA with possible entrapment. Cars 405 and 908 arrived on scene first and confirmed the location and that one patient was entrapped. soon after, Squad 400, Hazards 900, Engine 414 and 912 started arriving and putting the cutters and spreaders to work. Firefighters ... (Full Story & Photos)

HVWFD Responds to Mutual Aid Brush Fire

Member Phil Tretton, April 14

Just after noon on Friday Hope Valley firefighters were dispatch to Parson Ln in South Kingstown for a brush fire. Firefighters assisted in extinguishing and containing the fire as well as shuttling water to the fire. Companies from The Union, Kingston, Exeter, Carolina, Watch Hill and Hope Valley Fire Districts were on scene. ... (Full Story & Photos)

---
What if nobody answered the call ?

Your feedback is important to us! Feel free to sign the guestbook.
This institution is an Equal Opportunity Employer
TDD# 1-800-745-5555