Responses
~2016~
Jan
32
Feb
62
Mar
42
Apr
35
May
35
Jun
24
Jul
52
Aug
36
Sep
42
Oct
32
Nov
Dec
Total
392
Past Responses
2015
415
2014
442
2013
481
2012
466
2011
447
2010
630
2009
472
2008
523
Web Counters
Website Visitors
Since
July 16, 2008

Visitors Today
Oct 28, 2016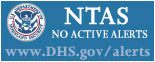 Volunteers Needed!!!
Stop by any Tuesday at 9am or 7pm to see what it means to be a Volunteer Firefighter!
Turkey Dinner

Chief Justin Lee, October 19

The Auxiliary will be hosting a Turkey Dinner this Saturday October 22 from 4pm to 7pm at the Alton Fire Station, 350 Church Street in Richmond RI.

Adults: $10.00
Children 4-10: $5.00
3 and Under: Free!... (Full Story & Photos)

Charter Committe Members

Chief Justin Lee, October 19

TO ALL: CITIZENS/CONSTITUENTS OF THE HOPE VALLEY/WYOMING FIRE DISTRICT

We are looking for one or two citizens to volunteer and work with the Hope Valley/Wyoming Fire District Board Members on a committee to review and make changes to our current Charter. The meetings will be held at the Hope Valley/Wyoming Fire District located at 996 Main Street, Hope Valley, RI 02832 and will resume upon completion ... (Full Story & Photos)

Welcome Home!

Lieutenant David Ahrens, September 11

Everyone at HVWFD would like to welcome Firefighter Graham Devine back home from his deployment in Kuwait. Glad to have you home Graham, thank you for your service. ... (Full Story & Photos)

Ask a Firefighter: Rules on when to fight a fire yourself

Chief Justin Lee, August 15

This article was written by Captain Jane Perkins of the Watch Hill Fire Department and is part of her monthly fire safety column in the Westerly Sun.

Your local firefighters care about your safety and want to make sure that you have options when a fire occurs in your home. Fire extinguishers are relatively inexpensive and may mean the difference between a small fire and the complete destruction ... (Full Story & Photos)

---
What if nobody answered the call ?

Your feedback is important to us! Feel free to sign the guestbook.
This institution is an Equal Opportunity Employer
TDD# 1-800-745-5555