Responses
Month
~2017~
Jan
41
Feb
26
Mar
52
Apr
41
May
29
Jun
30
Jul
47
Aug
31
Sep
40
Oct
59
Nov
32
Dec
Total
428
Past Responses
2016
463
2015
415
2014
442
2013
481
2012
466
2011
447
2010
630
2009
472
2008
523
Web Counters
Website Visitors
Since
July 16, 2008

Visitors Today
Nov 24, 2017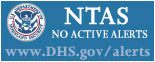 Turkey Fryer Safety!

Chief Justin Lee, November 22

It's hard to beat the speed of deep-frying a turkey—or the irresistible flavor and juiciness that result. But turkey fryers have the potential to cause fire and serious injury, which is why organizations like Underwriters Laboratories and the National Fire Protection Association advise against using them.

If you plan to deep-fry your holiday bird, be sure you know how to safely use the fryer, and ... (Full Story & Photos)

HVWFD Responds to Structure Fire

Member Phil Tretton, November 12

At 11:48 Saturday night The Westerly Dispatch Center dispatched The Carolina Fire Department on a full response, and the Hope Valley Fire Department for 1 engine and 1 tanker for a possible house fire at 43 Skannock Hill Rd. Engine 912 with a full crew and Tanker 915 were quickly on the air and out the doors. Car 601 (District Chief Barber) arrived on scene and confirmed a working fire, with heavy ... (Full Story & Photos)

Kids Looking to go Trick-or-Treating???

Member Phil Tretton, October 31

Are your kids looking to go trick-or-treating tonight? Firefighters will be handing out candy at our station located at 996 Main St. Hope Valley, RI. We also have non-potable water and charging stations available as adult treats.
Busy Night/Morning for Hope Valley Firefighters

Member Phil Tretton, October 30

Calls started coming in at 7:00 Pm Sunday night for wires arching and a power outage on Skunk Hill Rd, in the area of Keith Dr. Companies investigated, and determined the issue to be an underground transformer. From there 2 Engines, 1 Ladder and the Special Hazards handled 30+ calls. The station and several pieces of apparatus have remained staffed with volunteers for almost 24 hours, with calls still ... (Full Story & Photos)

HVWFD Responds to Working Car Fire

Member Phil Tretton, October 20

Just after 2:00 PM Friday afternoon Hope Valley firefighters were dispatched to the area of 99 Arcadia Rd for a reported car fire. Car 903 (Deputy Chief Champlin) arrived on scene within a minute confirming a working car fire. Engine 912 and Tanker 915 made the scene soon after and quickly extinguished the fire. Companies were clear of the scene by 2:30 PM
... (Full Story & Photos)

---
What if nobody answered the call ?

Your feedback is important to us! Feel free to sign the guestbook.
This institution is an Equal Opportunity Employer
TDD# 1-800-745-5555